Heavy Equipment Shipping Companies Near Brandon, Florida
Businesses need to haul heavy machinery to facilitate their workflow. If you want to ship machinery into Brandon, FL or any city in the Tampa Bay metropolitan area Рgive us a call and we'll arrange a pickup. We work with construction, mining, engineering, and petroleum clients and ensure their over-sized cargo arrives on time EVERY TIME! 
Long Distance Machinery Transport to/from Brandon
Brandon is located in Central-Western Florida in Hillsborough County, Florida. Brandon is one of the top 15 largest cities in Florida with a population of 103,483 according to the latest census – an increase in nearly 25,000 residents since the last census. Brandon is a bedroom community for nearby Tampa and it covers an area of 35 square miles of which nearly 6% is water. Brandon has characteristic buildings that have lasted for over a century. The city is best known for being the birthplace of 'ÄúBeef O'Brady'ÄĚ, a popular grill chain throughout most of the South-Eastern US.¬†
Brandon is connected with Palm River-Clair Mel to the west (via US route 301) while Valrico marks the eastern border. The Interstate 75 passes through Western Brandon and East Lake-Orient Park marks the northern borders. To the south, the city borders Bloomingdale. If your business requires shipment of heavy cargo or machinery into the city of Brandon, we can provide exceptional hauling services and ensure your shipment arrives on time. We can ship equipment from any point in Florida State to a Brandon location. We ship the following machinery: 
Plants

Oil rigs, pipes, and related machinery

Industrial and commercial equipment

Mining machinery

Turbine

Agricultural machinery

Cranes

Hotel and restaurant appliances

Factory components

Building and construction machinery.
Over Dimensional and International Shipping to/from Brandon
Brandon city abides by all regulations in Hillsborough County which are determined by the state of Florida. To transport heavy goods to and from Brandon, the trucks have to comply with weight and size regulations. One of such is to not exceed the weight limit of 80,000 lbs. If your cargo exceeds this limit and you want to ship cargo to Brandon, we can arrange a special permit and haul your equipment to a destination of choice.
What's more – we offer international shipping! Freedom Heavy Haul can haul your equipment from Brandon into large nearby Tampa ports and ship it internationally. We work with the heaviest machinery and utilize highways and bridges that are approved for heavy hauling. We then transport your machinery in a safe manner and ensure it gets loaded on time. Here's a list of the top international countries we currently ship to from Brandon, FL:
China

Japan

Germany

India

United Kingdom 

France 

Italy 

Brazil 

Canada 

Russia 

South Korea 

Spain 

Australia 

Mexico 

Indonesia 

Netherlands 

Saudi Arabia 

Turkey and 

Switzerland
There are additional countries we currently ship to Рto get the full updated list of international shipping destinations, please visit the following link. Freedom Heavy Haul's ODIS service plans international shipping routes for our clients and we consult with all Florida state authorities to ensure your load is handled carefully and delivered on time. 
Note that all cargo that transits on Florida roads is regulated by the Florida Permissible Weight Table. 
Construction Equipment Shipping to/from Brandon
Freedom Heavy Haul partners with construction companies by providing hauling services for equipment between different job sites. Need to complete a construction project in Brandon but your equipment is stuck in Tampa? We'll arrange a pickup and deliver the equipment to your location of choice. We haul large rigs, cranes, lifts, hoists, dozers, drills, ploughs, sanders, and more. 
Our team plans the shipment in advance by devising permitted shipping routes and planning your shipment carefully Рthis way you experience zero holdups while your equipment is being delivered. You can rest assured your project will be done on time. 
RGN Trailers Servicing near Brandon
If you want to ensure your trucks are up to par, you're going to need regular service. The most essential service feature is the RGN trailer service which maintains the rig where you load the cargo. Only experienced providers should be allowed to RIG trailers. The following are the top maintenance companies in the Brandon area: 
RGN, Step Deck, Flat Deck trailers available near Brandon
Brandon is an ideal place for shipping due to proximity to Tampa and the largest seaport in the state of Florida. Once international shipments make it to Tampa ports, they are unloaded on heavy trucks and transported to Brandon. If you want to ensure your cargo arrives in Brandon in a safe manner, you have to get the right trailers. Here's a list of available trailers in the Brandon area: 
Brandon ZIP codes
Brandon ZIP CODE LIST:
33508 33509 33510 33511 33527 33578 33584 33594
Source: https://www.zip-codes.com/city/fl-brandon.asp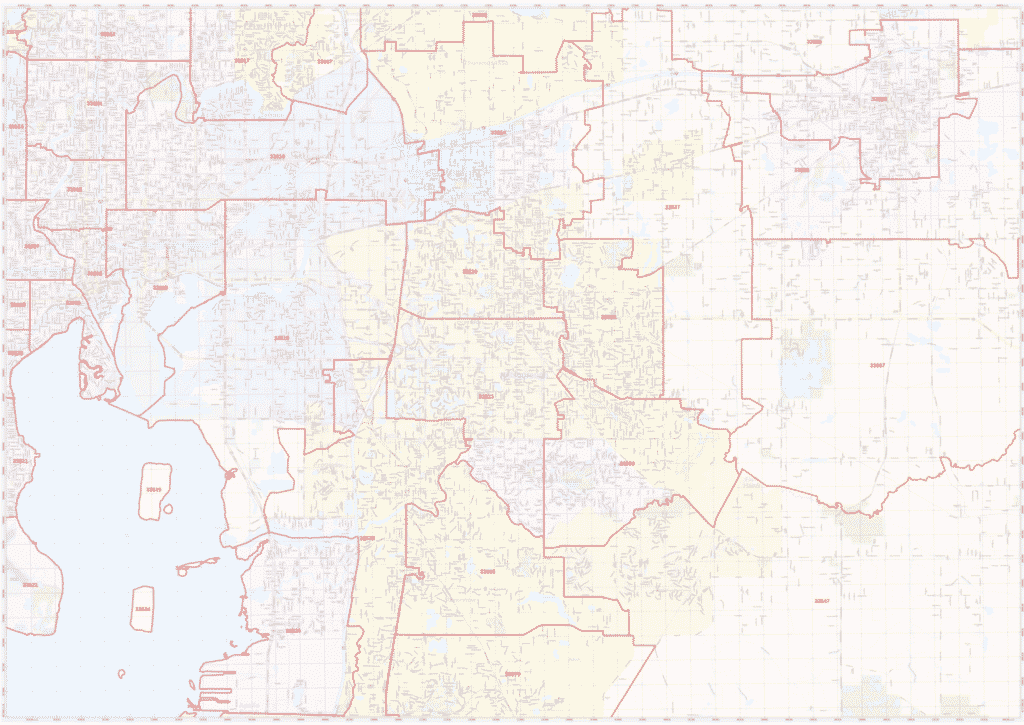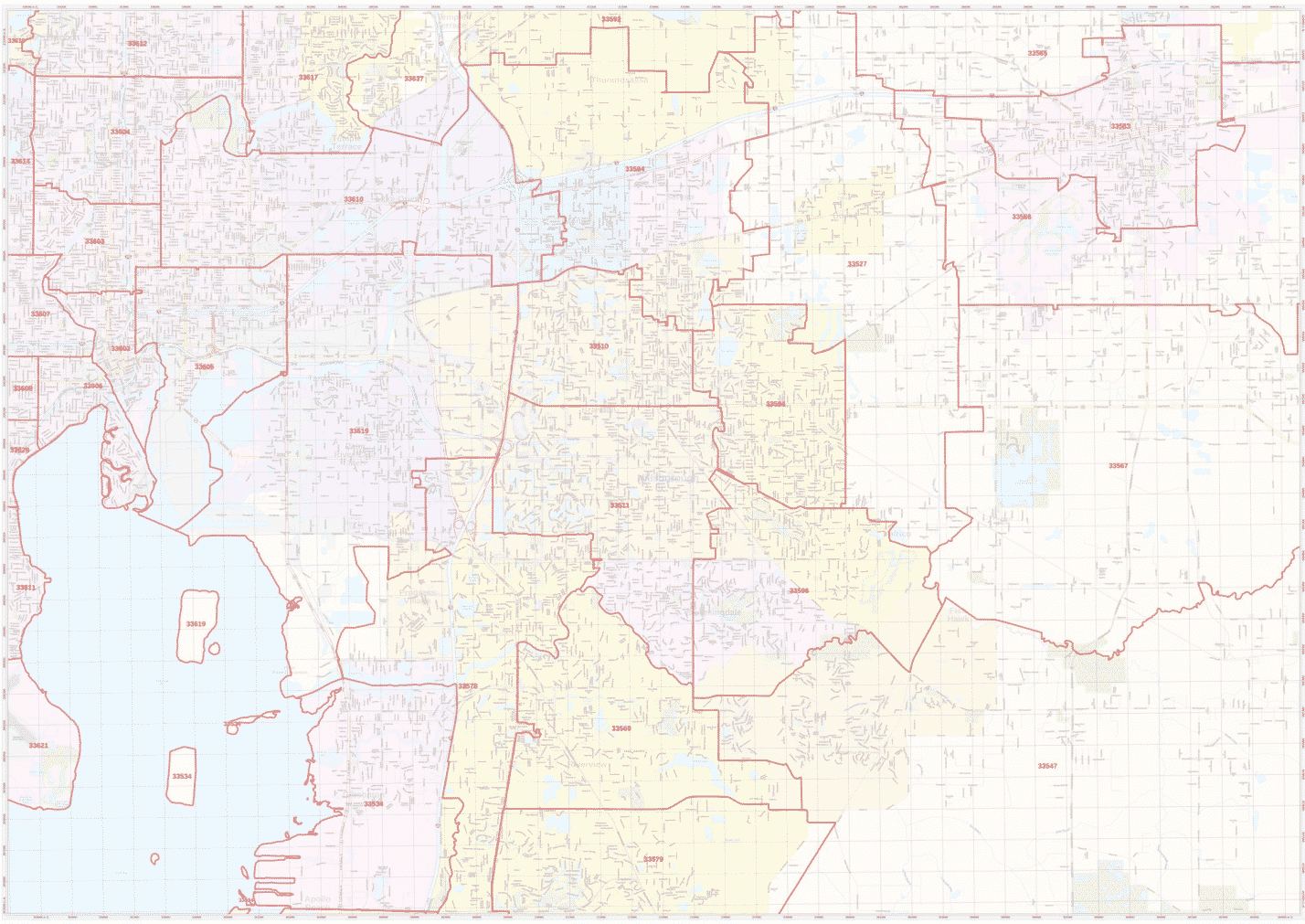 Source: https://www.maptrove.com/brandon-zip-code-map-florida.html