Heavy Equipment Shipping Companies Near Clearwater, Florida
Freedom Heavy Haul specializes in the shipment of all heavy cargo and machinery for industrial purposes – providing domestic and international shipping for our clients. If you need to ship over-dimensional cargo for your construction, engineering, or mining business – give us a call and we'll make sure the cargo arrives without a glitch. We service Clearwater, FL along with the rest of Florida and provide international shipping at unbeatable rates!
Long Distance Machinery Transport to/from Clearwater
Clearwater is a coastal city located in West-Central Florida and the seat of Pinellas County, FL. The city is located slightly north of Tampa and St. Petersburg. Clearwater city borders the Gulf of Mexico to the West, covering a large coastline while to the south is borders Tampa Bay. According to the last census, Clearwater has a population of 107,685 residents. 
As the seat of Pinellas County, the city is deeply connected to major cities in the area and belongs to the larger Tampa-St. Petersburg-Clearwater Statistical Area (Tampa Bay Area) which is the #2nd largest area by size after Miami-Dade County in the state of Florida. 
Clearwater covers an area of 39 square miles of which nearly 35% is water, making it an ideal place for coastal shipments. Clearwater's economy currently employs 50,000 people. The city has historic avenues such as Clearwater Street and the most famous beach is Clearwater Beach which is separated from the city proper by the Intercostals Waterway. Clearwater is known for the large Clearwater Marine Aquarium in which tourists come to see dolphins swimming and performing. Clearwater is also the also the global headquarter of the Church of Scientology. 
The biggest businesses in the city are the Morton Plant Hospital and Honeywell. Clearwater thrives on industries such as healthcare, retail, science, and commerce. If you need to haul heavy machinery into the city of Clearwater and nearby Tampa Bay, we can help streamline the shipment of all heavy cargo in the area. We frequently ship the following machinery:
Plants

Oil rigs, pipes, and related machinery

Industrial and commercial equipment

Mining machinery

Turbine

Agricultural machinery

Cranes

Hotel and restaurant appliances

Factory components

Building and construction machinery.
Over Dimensional and International Shipping to/from Clearwater
Freedom Heavy Haul can haul all heavy machinery including cargo that exceeds Florida State cargo limits. If you need to ship cargo that exceeds the maximum weight and size imposed by the state, we can help you by arranging special permits and traveling on permitted roads and highways. We'll pick up your equipment at any location in Florida and deliver to a desired location of choice. 
We have a dedicated international shipping team that can ship to multiple international destinations. We haul your equipment from any point in Clearwater and load it up at large ports for international shipping. Our ODIS service frequently transfers over-dimensional cargo between Tampa Bay and international destinations. We also have access to other infrastructure such as airports for heavy shipping via air. The following are our most requested international destinations:Â 
China

Japan

Germany

India

United Kingdom 

France 

Italy 

Brazil 

Canada 

Russia 

South Korea 

Spain 

Australia 

Mexico 

Indonesia 

Netherlands 

Saudi Arabia 

Turkey and 

Switzerland
Note: Freedom Heavy Haul's ODIS service extends beyond the countries mentioned above. In order to browse the full list of countries, we service visit the following link. Our ODIS service includes the consultation for permits which we obtain by the state of Florida to ship all oversized cargo to the international port of departure and make sure it arrives on time. 
The State of Florida Permissible Weight Table reveals all information in regards to permitted dimensions on Florida roads. 
Construction Equipment Shipping to/from Clearwater
Does your construction business need to ship a heavy rig from Tampa into Clearwater? Look no further! We can streamline the shipment of heavy machinery for construction such as rollers, lifts, cranes, rigs, hoists, dozers, drills, and more. All industrial equipment is covered. We can also ship from Clearwater into other cities in Florida or the USA, depending on your needs. 
Our team assumes responsibility for the hauling and advance planning of all shipments. We consult Tampa Bay authorities and other state authorities if we're shipping to a different state. 
RGN Trailers Servicing near Clearwater
The rig determines whether your cargo makes it safely on time or not. If you have a fault RGN trailer, you may experience difficulties hauling the cargo to the destination and cause damage. The following are the best trailer servicing companies near Clearwater:
RGN, Step Deck, Flat Deck trailers available near Clearwater
Clearwater trades with nearby Tampa Bay which is host to the largest port in the state of Florida. Most shipments are offloaded from seaports onto large trucks and the merchandise is transported to businesses all over Clearwater. If you want to ensure your shipment makes it in a safe manner, you're going to need the right trailer for the job. The following is a list of trailers available in the Clearwater area:Â 
Clearwater ZIP codes
Clearwater ZIP CODE LIST:
33755 33756 33757 33758 33759 33761 33763 33764 33765 33766 33767 33769
Source: https://www.zip-codes.com/city/fl-clearwater.asp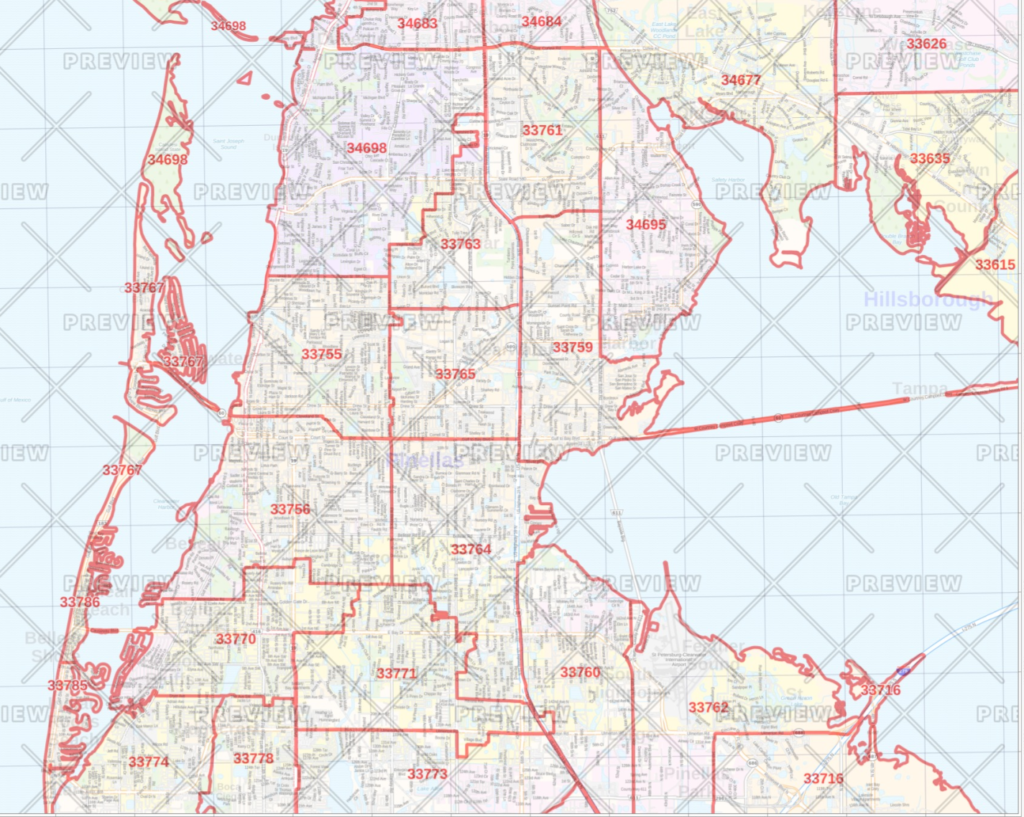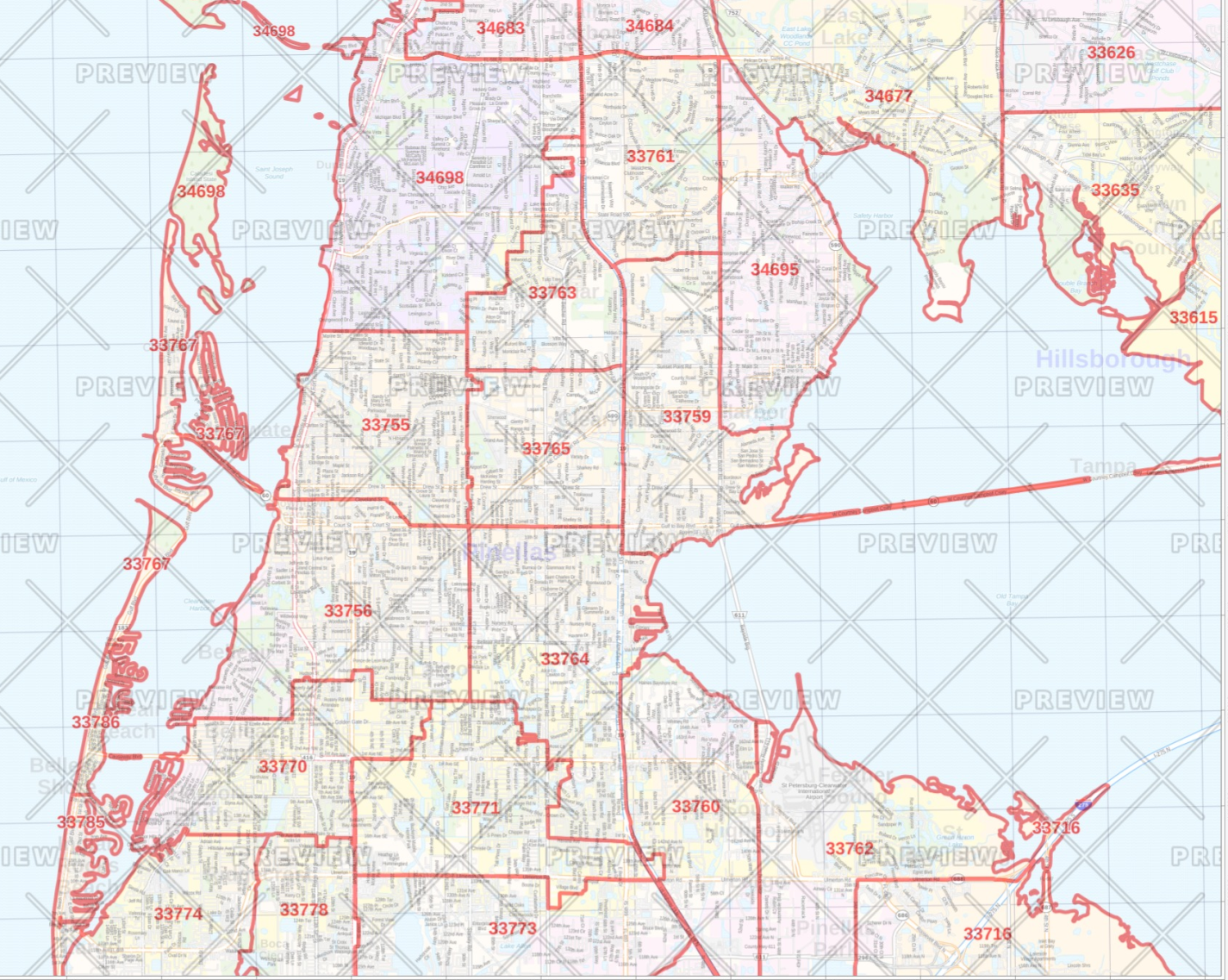 Source: https://www.maptrove.com/clearwater-zip-code-map-florida.html