Heavy Equipment Shipping Companies Near Greece, New York
Freedom Heavy Haul is a transport company that facilitates the movement of heavy cargo for industrial use both domestically and internationally. We offer cross-country shipping for our clients in New York State and we can ship your merchandise all over the East Coast or any location in the state. We work with companies in real estate, engineering, mining, petroleum, and other industrial sectors. Give us a call to discuss your project now!
Long Distance Machinery Transport to/from Greece, NY
Greece is a town located in North-Western New York state. Greece is situated in Monroe County and is one of the largest suburbs of Rochester – the 3rd biggest metropolitan area in the state of New York. According to the latest census, the population of Greece is 96,095 residents. This makes it the #16th largest city in the state of New York. Greece's motto is "Discover The Promise". It's located to the north of Rochester city, bordering Gates to the south, Parma to the west, Charlotte to the east, and Lake Ontario to the north. Most of Charlotte used to belong to Greece until the city of Rochester annexed it within its territory. 
Greece was named after the country of Greece in 1822 as a way to signify American support for the Greek independence struggle from the Ottoman Empire. Previously, the city was called Northampton. Greece is one of the safest cities in the state of New York and one of the safest in America. Greece was awarded the #9th safest small city in the USA award by Morgan Quinto. According to the US Census Bureau, Greece covers a territory of 51 square miles of which roughly 8% is water, as the town has a coast on one of the Great Lakes. The biggest highway in the area is the NY 390 which connects it to Rochester and the rest of New York State. 
Want to do business in Greece but you need to bring machinery in the area? Freedom Heavy Haul can help you bring equipment and machines from any location in the country to Greece, NY. Here is a list of equipment we ship for our clients:Â 
Plants.

Oil rigs, pipes, and related machinery.

Industrial and commercial equipment.

Mining machinery.

Turbines.

Agricultural machinery.

Cranes.

Hotel and restaurant appliances.

Factory components.

Building and construction machinery.  
Over Dimensional and International Shipping to/from Greece, NY
In Greece, NY, shipping cargo is legal as long as it does not surpass 80,000 lbs in total weight. If your shipment surpasses this weight, you have to get a special permit by the Department of Transportation. We specialize in shipping loads over the legal limit and we obtain permits from NY State authorities for our clients. We only transit on permitted highways and routes in order to minimize the risks involved. 
The company offers an international service for our clients who need to ship heavy cargo from Greece, NY to international destinations. We can directly transport your equipment to Canada by land or we can arrange a haul to one of the biggest ports in NYC from where which point it departs internationally. Every shipment is unique and we discuss projects with our clients to get their vision and ship in the most express manner. Here's a list of international countries we ship to frequently:
China

Japan

Germany

India

United Kingdom 

France 

Italy 

Brazil 

Canada 

Russia 

South Korea 

Spain 

Australia 

Mexico 

Indonesia 

Netherlands 

Saudi Arabia 

Turkey and 

Switzerland
At Freedom Heavy Haul, we service a long list of countries. We update our list often depending on which routes are available. Please visit the following link to see the full list of countries we support. The countries above are only our most popular choices. International shipping also includes all necessary permits to transport your equipment to a port of choice. 
Construction Equipment Shipping to/from Greece, NY
Real estate companies want to build big and we help our clients in Greece and the rest of NY State haul their equipment to any job site. Let's say you need a drill and a crane to start building a commercial building – we have you covered. We ship construction equipment such as rigs, hoists, lifts, dozers, cranes, drills, excavators, and more. 
We accept full liability for the state of your equipment and we ensure maximum safety on the roads of New York. We'll go to the furthest lengths to ensure your shipment arrives by the due date and we even contract other agents to help us with the shipment if we're dealing with a Super Load (exceeding 200,000 lbs). 
RGN Trailers Servicing near Greece, NY
Heavy trucks have RGN Trailers which transport merchandise and machinery for all business purposes. A badly-serviced trailer could mean an accident on the road or destroyed merchandise. This is why regular maintenance is paramount for safety and efficiency. The following is a list of the top RGN trailer services near Greece, NY:Â 
RGN, Step Deck, Flat Deck trailers available near Greece, NY
Greece is the largest suburb of the city of Rochester and one of the main transit points for goods in Western Upstate New York. Greece trades heavily with New York State and nearby Canada. Most of the cargo coming into the city is transported by trucks. Similarly, trucks carry the cargo shipped from Canada over Ontario Lake. This is why if you want to increase the safety of your shipments, you need the best trailer for the job. Here's a list of trailers available near Greece, NY:Â 
Greece, NY ZIP codes
Greece, NY ZIP codes: 14612, 14615, 14616, 14626.
Source: https://newyork.hometownlocator.com/zip-codes/zipcodes,city,greece.cfm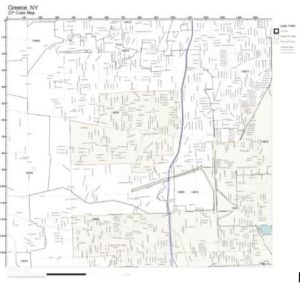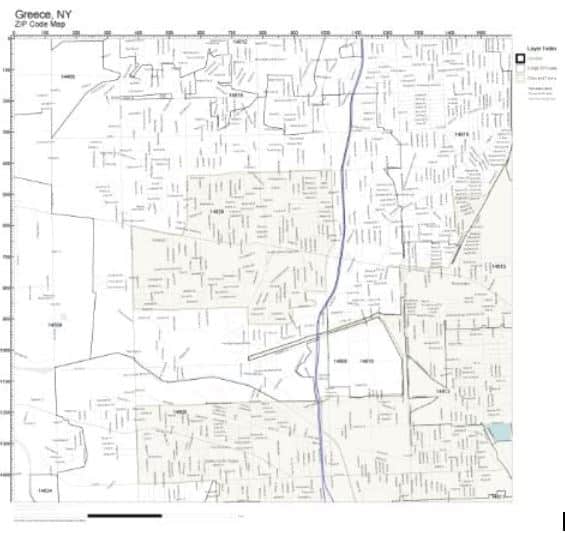 Source: https://www.amazon.com/ZIP-Code-Wall-Greece-Laminated/dp/B00595W0P4