Heavy Equipment Shipping Companies Near Tampa, Florida
The experienced trucking company in Tampa FL – Freedom Heavy Haul ships the heaviest cargo loads in the Tampa Bay Area. We specialize in shipping construction equipment, oil/gas rigs, engineering equipment, and more. Our clients in Tampa can rely on our experienced team to ship their equipment and make sure it arrives on time. We can ship your equipment throughout the Tampa Bay Area or any point in Florida state. We also offer domestic heavy hauling to all US states and internationally.
Long Distance Machinery Transport to/from Tampa
Tampa is a major city and center of the metropolitan area frequently referred to as "Tampa Bay Area'ÄĚ. Tampa is located on the West Coast of Florida on Tampa Bay, in proximity to the Gulf of Mexico. Tampa is the seat of Hillsborough County, FL and the largest city of the Tampa Bay Area. The core city¬† has a population of 392,890 residents, making it the 3rd largest in Florida after Jacksonville and Miami.¬†
The Tampa Bay port is the largest port in the state of Florida with the highest cargo tonnage. Tampa Bay belongs to the Tampa-St. Petersburg-Clearwater statistical area, which is comprised of nearly 3.1M residents. It is the 4th largest metropolitan area in the South-East United States. The Greater Tampa Bay area is the home of 4 million residents.
Tampa's population grows at an average rate of 1.63% per year. The scenic Bay-shore Boulevard runs along the Tampa coastline and to the east is Tampa's historic Hyde Park area. Tampa is home to many businesses and has a great skyline with 147 sky rises, second to only Miami in the state of Florida. Numerous Fortune 1000 companies are headquartered in the Tampa Bay Area. The biggest industries in the area are shipping (by water, air, and road), finance, healthcare, retail and national defense. 
Given this hub of commercial activity, Freedom Heavy Haul has an active team that hauls heavy machinery within the Tampa Bay Area and all over Florida and the United States. We ship the heaviest loads including loads that fall above Florida state limits by obtaining permits for our clients. We can help you ship your machinery from any pick-up point in Tampa to any delivery point you choose. We have experience in all the following machinery: 
Plants

Oil rigs, pipes and related machinery

Industrial and commercial equipment

Mining machinery

Turbines

Agricultural machinery

Cranes

Hotel and restaurant appliances

Factory components

Building and construction machinery.  
Over Dimensional and International Shipping to/from Tampa
Over dimensional and international shipping is what we specialize in here at Freedom Heavy Haul! We can ship your heavy machinery to many countries internationally and we can ship above the cargo limits imposed by the state. Florida State has limits in regard to weight, height, width and length of trucks Рwe transcend them all by obtaining special permits for our clients. We know how to ship oversized shipments all over the Tampa Bay Area and internationally by taking advantage of bridges, highways, and roads designed for heavy over-dimensional shipping. 
Our ODIS team is experienced, and can ship the heaviest cargo loads between different points in Tampa and the entire Florida state area. Need to ship your oil rig from Tampa to Jacksonville? Say no more! We have an army of experts ready to assist you with all major shipping routes and we can enable swift passage through all the major land ports, terminals, rail ports, airports, and shipping routes. We frequently ship heavy cargo to the following countries: 
China

Japan

Germany

India

United Kingdom 

France 

Italy 

Brazil 

Canada 

Russia 

South Korea 

Spain 

Australia 

Mexico 

Indonesia 

Netherlands 

Saudi Arabia 

Turkey and 

Switzerland
Note: Reach out to us if you want to discuss international shipping to your desired country. To check the full list of countries we service, visit this link. Our international shipping service covers the same permits and security we provide for domestic shipments. 
The State of Florida Permissible Weight Table has control over heavy loads originating in Tampa Bay and traveling to other destinations. 
Construction Equipment Shipping to/from Tampa
Our clients move heavy construction equipment such as cranes, drills, excavators, rigs, and more. If you need to move heavy construction equipment from a job site in Tampa to another job site in the area, or to a different point in Florida, give us a call. We can move the heaviest construction equipment throughout the entire Tampa Bay Area Рensuring it arrives on time in a safe manner. 
The team at Freedom Heavy Haul coordinates the shipment of heavy construction equipment by working with local authorities to ensure adequate permits are provided. We go above and beyond for our clients, and if we run into problems we sub-contract other agents in order to ensure our client's construction equipment arrives at the destination safely. 
RGN Trailers Servicing near Tampa
RGN Trailer servicing in Tampa is necessary to maintain the trailers which transport extremely heavy goods. The state of the RGN rig will depend on the quality of maintenance conducted by the service company. The following are the top RGN trailer servicing companies near Tampa: 
RGN, Step Deck, Flat Deck trailers available near Tampa
The Tampa Bay Area is home to over 4 million residents while the city-proper is the #4th largest in the state of Florida. Currently, thousands of Tampa truckers are employed in the trucking sector. Trucking is a $700B industry and most inland freight is transported by trucks in the United States. If you want to secure your shipment, the trailer has to be top-notch. 
Here's a list of the best trailers in the Tampa, FL area: 
Tampa ZIP codes
Tampa ZIP CODE LIST:
33601 33602 33603 33604 33605 33606 33607 33608 33609 33610 33611 33612 33613 33614 33615 33616 33617 33619 33620 33621 33622 33623 33629 33630 33631 33633 33634 33637 33646 33647 33650 33655 33660 33661 33662 33664 33672 33673 33674 33675 33677 33679 33680 33681
Source: https://www.zip-codes.com/city/fl-tampa.asp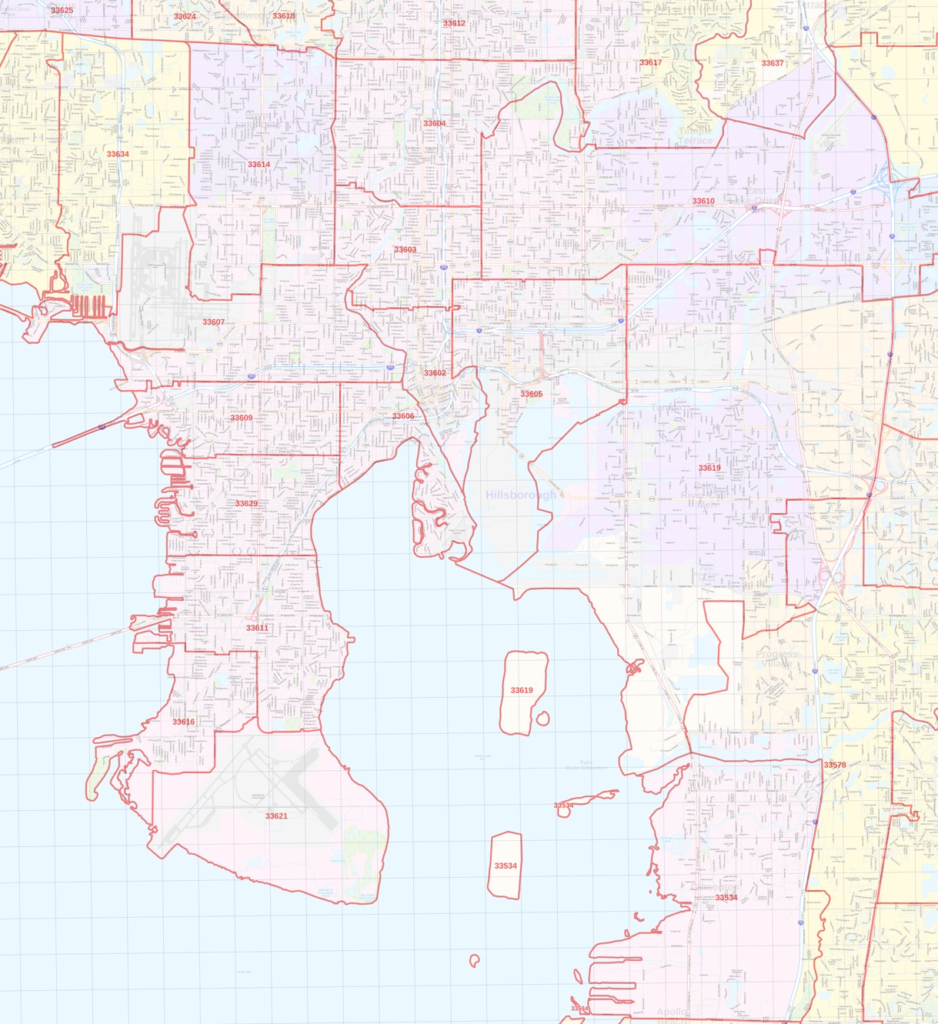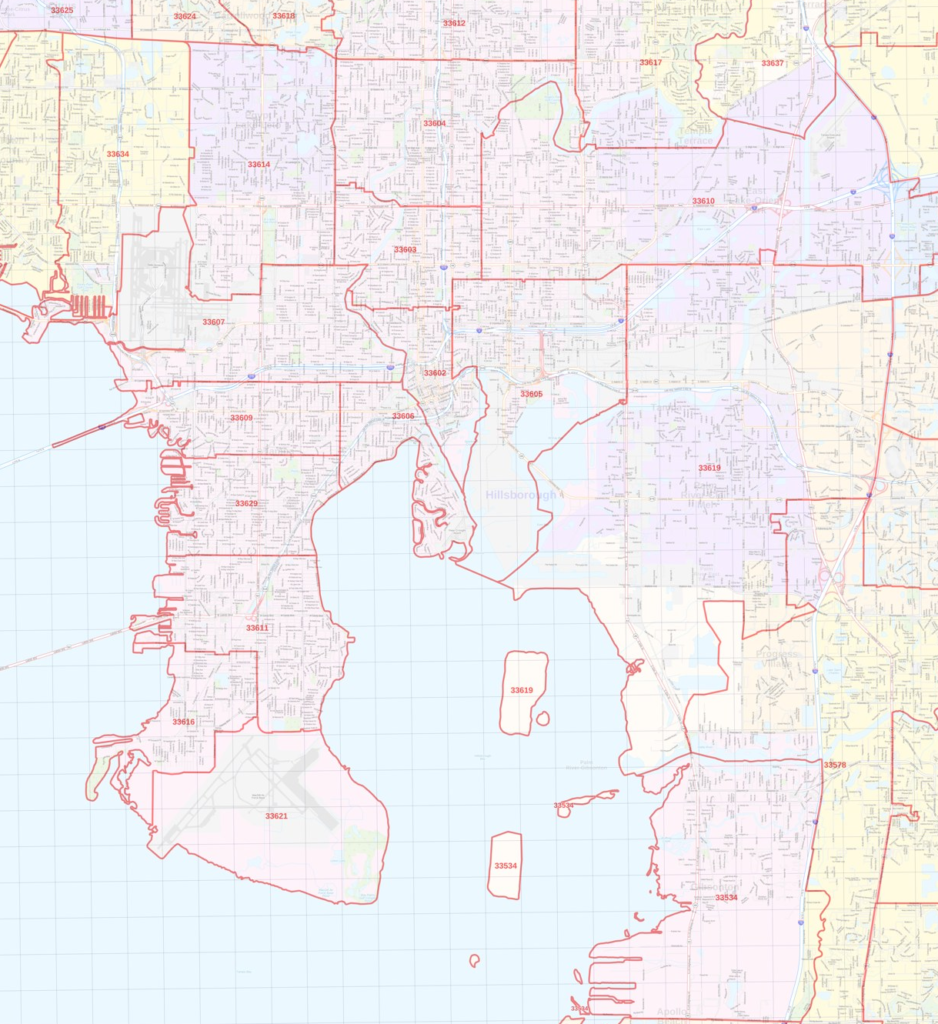 Source: https://www.maptrove.com/tampa-zip-code-map-florida.html