Heavy Equipment Shipping Companies Near Wilmington
If you've got a need to ship heavy equipment from/to Wilmington, and within the rest of the United States, then Freedom Heavy Haul can help you get those loads to wherever it is you want them delivered. Our expertise includes shipment of heavy machinery and equipment from a cross-section of industries, including Oil & Gas, construction, farming, aerospace, transportation and a whole lot more. 
With the Freedom Team working for you, you're assured of a safe and timely delivery – guaranteed!
Other heavy equipment shippers near Wilmington include:
Long Distance Machinery Transport to/from Wilmington
Wilmington is Delaware's largest city, and is a core of business activity – especially in and around the Northeast corridor. Since 1638, the city has been home to colonizers and settlers from across the world, including the Swedes, the Dutch and the British, until it earned its name by Royal charter from King George II in 1739. Located just off I-95, the States of Baltimore and Philadelphia are both within commuting distance of Wilmington.
Freedom Heavy Haul specializes in long distance movement of a broad spectrum of equipment and machinery from/to Wilmington, including:
Plants

Oil rigs, pipes and related machinery

Industrial and commercial equipment

Mining machinery

Turbines

Agricultural machinery

Cranes

Hotel and restaurant appliances

Factory components

Building and construction machinery. 
Local and long-distance machinery and freight transporters use a network of federal, state and local roads and highways to move cargo from/to Wilmington. These include Interstate 95, 495, U.S. 13 and U.S. 13 Business, U.S. 202 and Delaware 2, 4, 9, 9A, 48, 52 and 202.  When transporting cargo further afield, businesses may use the Wilmington and Western Railroad (WWRC) in northern Delaware, which interchanges with CSX Transportation at Landenberg, DE.
Over Dimensional and International Shipping to/from Wilmington
Each State imposes unique requirements on the movement of overly large and heavy cargo on its roads, bridges and highways. Failure to comply with those State-mandated laws results in fines and penalties. Because we have been doing heavy haulage for a long while, our crew knows exactly what those requirements are, and how to ensure full compliance with them. 
We specialize in moving large, heavy and over sized cargo from/to Wilmington and anywhere across the State or cross country. We have the equipment and the experience to handle such loads with the proper diligence and care they deserve. And because of their special nature (being overweight and/or larger than normal), such cargo requires special considerations by law. Our ODIS service team is intimately familiar with all those requirements and takes care of them on our client's behalf.
All over-dimensional freight transported through Wilmington must comply with the States' policies governing such oversized loads. As a full-service ODIS provider, we'll make sure of full compliance with all over dimensional/weight regulations, including related permits and paperwork. 
Our services also extend to shipping international cargo from Wilmington, destined to a large, and continually growing, list of countries. We'll also handle in-bound freight from international destinations bound to locations in the city and across the state.
Popular international shipping destinations that we support include:
China

Japan

Germany

India

United Kingdom 

France 

Italy 

Brazil 

Canada 

Russia 

South Korea 

Spain 

Australia 

Mexico 

Indonesia 

Netherlands 

Saudi Arabia 

Turkey and 

Switzerland
International freight moving from or into Wilmington, typically moves via a network of airports servicing the area, including:
Philadelphia International Airport (PHL)

Baltimore-Washington International Thurgood Marshall Airport (BWI)

Wicomico Regional Airport/ Salisbury Regional Airport (SBY)Â 

Newark Liberty International Airport (EWR)

Ronald Reagan Washington National Airport (DCA)
Our ODIS service teams coordinate closely with client teams to ensure seamless pickup and delivery of international freight from any of these airports.
The Freedom Heavy Haul International Shipping service also includes shipments from/to other popular international destinations from Wilmington. We continually update this list as we expand the number of international destinations covered by us. If your business requires international shipping support to any destination other than those listed above, please contact us and one of our associates will gladly assist you with the details.   
Also, kindly check out the latest list of supported destinations by following this link to our website. 
Construction Equipment Shipping to/from Wilmington
Construction projects are time-sensitive. When you need a piece of equipment, it needs to be where you want it – when you need it. From bulldozers and backhoes, to tractors and drilling equipment, Freedom Heavy Haul has the experience to move it all for you. We also specialize in shipping all types of rigs, cranes, hoists, lifts, rollers, drills, excavators, ploughs, sanders, salters, oil rigs, mining equipment and other heavy construction equipment from/to Wilmington. 
When it comes to shipping your construction equipment, we don't just act as couriers. We provide value add by coordinating all the logistics required to execute a safe and timely shipment. That service includes planning the right route, consulting on time-of-day shipment, and securing the requisite permits for the shipment. We also coordinate between your team and other 3rd-party contractors and service providers we may be working with to ensure a safe and secure delivery.
RGN, Step Deck, Flat Deck trailers available near Wilmington
As Delaware's largest city, Wilmington is the hub of industry and commerce in the State, and trucking plays a key role to sustain that activity.   As the nation's $700 billion-dollar industry, trucking companies contribute to the movement of over 70% of all goods and products moved by land.  And Freedom Heavy Haul is proud to be doing its part. 
The right rig is essential to ensure the safe and secure delivery of your cargo. Whether its an RGN trailer, a Step Deck or Flat Deck trailer that'll help move your loads, we'll make sure it's the right one.
RGN Trailers Servicing near Wilmington
If you experience service issues with your RGN trailers in and around Wilmington, here's where you might find some reliable assistance:
Wilmington ZIP codes
ZIP codes: 19801, 19802, 19803, 19804, 19805, 19806, 19807, 19808, 19809, 19810, 19850, 19880, 19884, 19885, 19886, 19890, 19891, 19892, 19893, 19894, 19895, 19896, 19897, 19898, 19899
SOURCE: https://zipcode.org/city/DE/WILMINGTON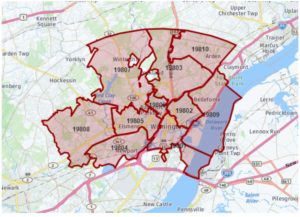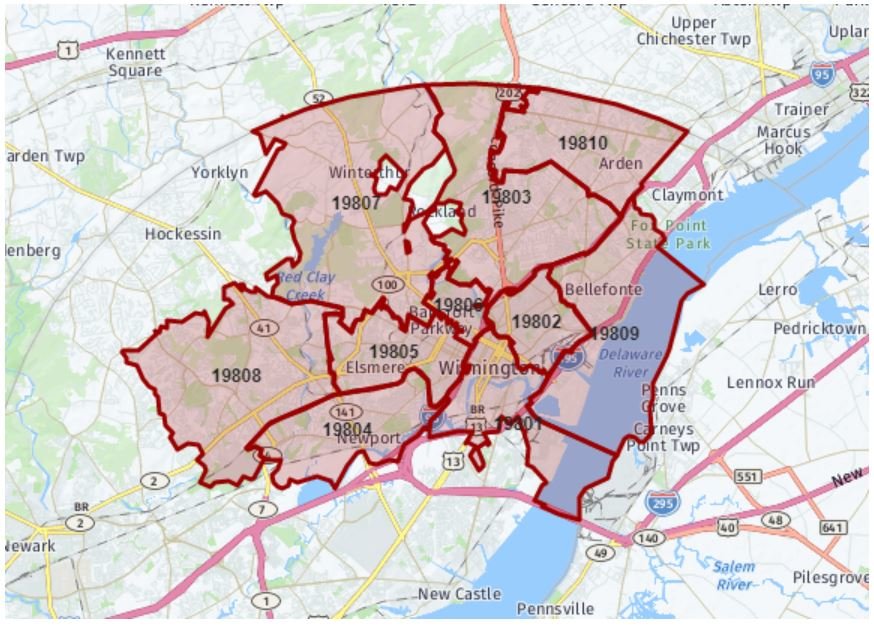 SOURCE: https://delaware.hometownlocator.com/zip-codes/zipcodes,city,wilmington.cfm